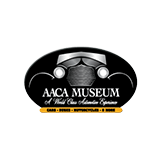 The AACA Museum in Hershey is pleased to formally acknowledge IBIZ® as its official line of car detailing products.
We use your line on a daily basis and count you as a friend and active supporter in our mission to serve the car hobby and the general public.
Your product caught my attention at the Philadelphia Auto Show. Your live demonstration seemed too good to be true. Being a natural skeptic, I purchased your Waterless Wash and Wax products for my own personal use, figuring I could always return them through your money-back guarantee. I soon learned that they worked just as effectively for me at home. I also found out that I was now part of a special group of enthusiasts who had "discovered" your product line.
IBIZ® is the first commercial product to be formally endorsed by the AACA Museum
Jeffrey Bliemeister, Museum Curator, AACA Museum